Home Insurance Dallas TX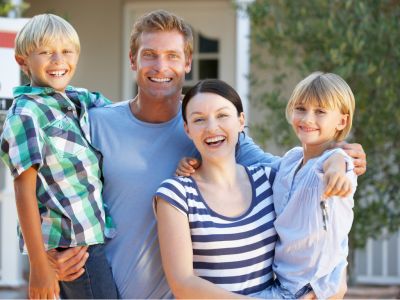 Protect Your Investment With Homeowners Insurance
When shopping for Home Insurance in Dallas, TX the specialists at the Thumann Agency work with 80 top-rated insurance companies, and can quickly tailor a package that meets your needs as well as your budget.
Homeowners insurance is a coverage that provides you with financial protection in the event of a disaster or accident involving your house, as well as assets within the home. Home insurance also provides you with liability coverage against accidents on the property or in the home.
Have Questions? Call (972) 991.9100
---
What Does Texas Homeowners Insurance Cover?
Your homeowner's insurance covers you for potential loss resulting from risks such as severe storms, theft or burglary, fire and also your personal liability. The specific risks you may face as a homeowner could also include earthquakes and floods, which are not included in home insurance and must be covered by separate policies.
Typical Home Insurance Coverages Includes:
Coverage for the structure of your home pays if your house is damaged or destroyed by a covered loss.

Coverage for your personal belongings - pays if the items in your house are damaged, stolen, or destroyed.

Liability protection** - pays to defend you in court should you be found legally responsible for someone else's injury or property damage.

Additional living expenses - pays if you are temporarily unable to live in your home because of an insured disaster.
Your home liability coverage protects you if a person is injured on your premises or you are accountable for damage to someone else's property. Your homeowner's insurance can even protect you against injury you cause to another person off-premises under certain situations. NOTE: Your liability insurance will not cover intentional damage or acts of violence.
---
Save Even More With Texas Homeowners Insurance Discounts
Find out which homeowners insurance discounts you may qualify for to make your Homeowners insurance policy even more affordable. For example:
Smoke Alarms or Fire Extinguishers. Not only do smoke alarms help save lives, but they could also save you money on your homeowner's insurance. The same applies for fire extinguishers.
Home Security Systems. Get a discount if your home has working smoke detectors, burglar alarms, fire alarms, or other qualifying devices
Multi-Policy Discount. When you bundle your car and homeowners insurance policy together, you could get a discount.
Claims-Free Discount. You could save on a new home policy if you have not filed a claim with your previous insurance carrier for five years or more.
---
Explore Protection For Other Types Of Property
Having quality coverage can give you peace of mind no matter what your residential situation is. Learn more about the other coverage options we offer:

---
Additional Coverage For Your Home Insurance Policy
Specialty coverage can be added for unique exposures within your typical homeowner's insurance policy. Supplemental policies include:
Valuable Articles/Floater Insurance policies (i.e. Jewelry, art & collections)

Flood Insurance policies

Earthquake insurance policies

Umbrella Insurance policies (additional liability)

Home Business

Animal Liability (liability issues due to household pets)
---
The Thumann Agency Works With Over 80 Highly Rated Insurance Companies:
Unlike captive agents who provide homeowners coverage from just one insurance company, the Thumann Agency works with multiple highly rated insurance carriers in order to get you the best Dallas homeowners insurance rates.
Our Dallas home insurance companies for 2018, include:
Liberty Mutual

Progressive

Allstate

Chubb

Pure

Berkshire Hathaway

Travels

AARP

And many others
Have Questions? Call (972) 991.9100
---