SEO Services For Small Businesses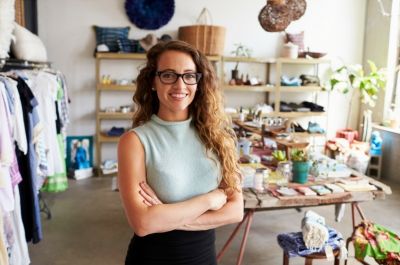 If you're a small business owner in need of marketing help the Thumann Agency now offers SEO services, exclusively, to our business clients.
Our approach is to understand your business, your ambitions and the industry in which you compete. We believe this provides our clients with a personal service catered just for them.
---
Affordable Help For Your Business
How much does it cost?
SEO Services: our SEO setup fee is $650. Optional ongoing SEO starts at just $100 per month.

New Website: for $499 you get a customized 8-page website, designed to meet your specific needs.
What is included in the SEO set-up fee?
Our SEO set-up includes:
On-page Optimization: helping you rank higher by making your website both user-friendly and search-engine friendly, by optimizing the content and HTML source code.
Off-page optimization: building backlinks to your site. Search engines use backlinks as indications of the linked-to content's quality, so a site with many high-value backlinks will usually rank better than an otherwise equal site with fewer backlinks.
Local SEO: building and optimizing your Google maps, Google+, and Yelp business page in order to help you show up in local search results.
Do I have to buy the website and the SEO as a package?
No, you don't. If you already have a site that needs SEO we can do that. If you need a site but no SEO, we can do that too.
Do you offer ongoing SEO?
Yes, we do. Ongoing SEO is essential for your website. When Google periodically indexes it, it's on the lookout for any improvements you've made to the site since it was last indexed.
In order to recommend your site to users, search engines want to see proof that the site is active, growing, and adding content that's useful to visitors. This is the difference between a site that ranks well and a site that doesn't. Prices start at $100 p/m.
What does ongoing SEO include?
$100 p/m includes: 1 new original blog article, plus distribution over your social media sites.

$150 p/m includes: 1 new original blog article, plus distribution, plus five new backlinks.

$200 p/m includes: 2 new original blog articles, plus distribution, plus ten new backlinks.
If I need original blog posts, but not the SEO or the website, will you write them for me?
Yes, absolutely. However, we can not distribute the blog for you.
Do you provide hosting services?
Yes, we use a top hosting company, called Hostgator. Choose between basic hosting at $7.99, standard at $14.99, or advanced at $24.99. All prices are per month.
Are there any additional costs?
Aside from the website setup and monthly hosting fee, the only other cost is for your domain name. A domain name averages about $12 – $20 yearly from some of the leading domain registration companies.
You can register the domain, and we will take care of all of the configurations with whatever company you purchase from in order to get your site live on your domain once the site is completed.
Can I choose how my affordable website will look?
Yes, the affordable HTML/CSS web design packages are custom built to your specifications. We will walk you through all of your design options regarding color, layout, etc. so your site is designed the way you want it designed.
We include unlimited revisions until you are 100% satisfied with your site design.
​Client ​Testimonial
"Thank you Lauren for your continued help and support with my SEO, I love it when my lead source says Google, it puts a huge smile on my face. You have truly helped take my business to the next level. We will continue to grow in our business relations. I have paid others that said they would get results and that was disheartening. You simply asked me to trust the process and invest and I did and its working. You ROCK!!!! " - L.Wilkerson
How do I get started?
Call 214.763.0366 or email: Lauren@Thumannagency.com
Please Note:
Only businesses with one location will be eligible for this offer. One type of business per city only.