Companies We Insure
PEO Services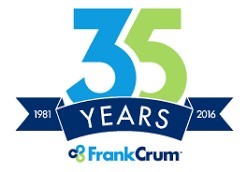 Frank Crum PEO Services
The Thumann Agency is proud to partner with FrankCrum PEO Services.
A pioneer in the Professional Employer Organization (PEO) industry, FrankCrum is a solid, family-owned company dedicated to the success of small to medium-sized businesses nationwide.
They provide an affordable package that includes workers' compensation insurance, payroll processing, and HR services and advice.
They keep up with your payroll and taxes, benefits, and employment regulations to save you time, energy and money.