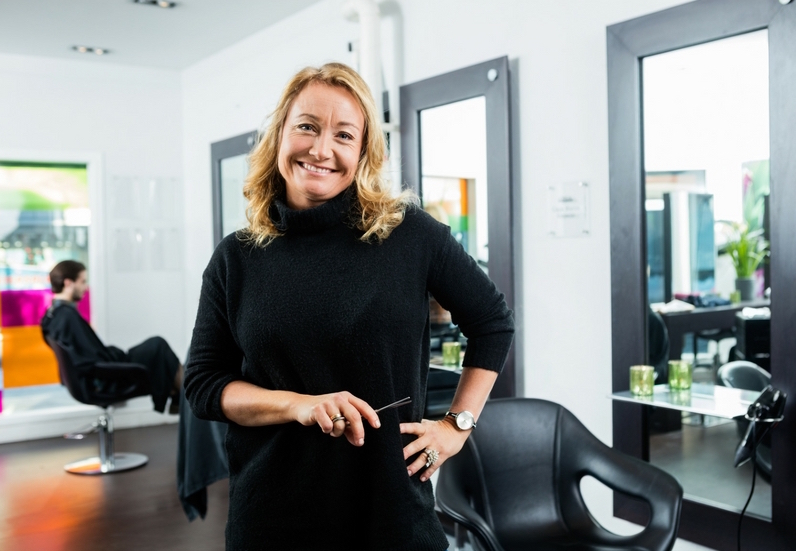 I plan on opening my own hair salon in Texas. I'd like to know what type of business insurance I'll need to ensure I'm properly covered?

Business insurance is essential for any salon to have in place before opening to serve the public. It protects beauty salon owners from being sued by clients for any number of liabilities including injuries that occur on the premises or loss of equipment due to theft. Let's take a quick look at the insurance options.
First, consider a Texas Business Owner's Policy
Most hair salons have a Business Owner's Policy (BOP) which combines these three basic insurance coverages:
Business property coverage
For example, let's say your salon/spa is vandalized and your store windows have been smashed in or a fire started in the store next door and spread to your property, your business property coverage is there to help reimburse you for your losses.
General liability coverage
For example, let's say a client slips and falls whilst walking through your waiting area or an employee accidentally spills bleach over a clients jacket because accidents can happen anywhere general liability coverage is there to help protect you.
This type of insurance covers you for actual loss of business income. Let's say that your business has to close for two weeks for events beyond your control, such as wind, hail, fire or damage from a vehicle, loss of income coverage can help replace lost profits so you can get back on your feet. Depending on your policy, it may also cover your workers' salaries while you relocate or get your business up and running again.
A BOP can help save you money as well as protecting the salon against covered risks.


Second, consider adding these optional insurance coverages
+ Professional Liability Insurance Coverage (E&O)
This type of insurance is also related to Error & Omissions coverage. This type of Liability Coverage covers you as it relates to your profession. It covers the potential loss that may arise from the professional advice you give and/or the professional service you provide. Without the proper Liability Coverage, you might find yourself paying out of pocket to defend a lawsuit and or paying any settlement out of your pocket.

+ Computer Property
These days every business relies heavily on technical devices, such as computers. Computer coverage provides broad coverage, with certain exclusions, for computer equipment used in your business operations.

+ Fire liability
If you own a spa or esthetician services salon an use candles and flammable oils, you probably need fire liability coverage. If you are sued over a fire that starts within the walls of your business, your legal fees and settlement are covered, up to the limits of your policy.

+ Utility Interruption Loss of Income
Coverage for loss of income caused by the necessary suspension of your business due to the failure of communications, water, natural gas, or electrical service to the premises.


Here are examples of 3 different policies for hair salons in Texas
A single beautician renting one chair in a salon, with liability coverage only; average premium is around $750 annually.
A hair salon with liability and personal property coverage only; average premium is around $1,049.00 annually,
A salon that owns the building and all the property inside, comprehensive package including general and professional liability; average premium is around $5,700 annually.
Start your Texas Hair Salon Insurance Quote Here
The Thumann Agency team is here to assist and provide you with a superior level of customer service, if you have question or would like to talk to a business insurance expert, we encourage you to give us a call at (972) 991.9100 In most cases we'll have your insurance quote ready for you the very same day.