Plano Homeowners Insurance Guide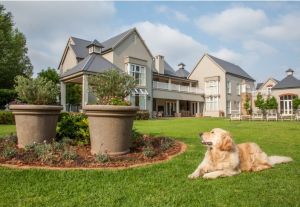 When shopping for homeowners insurance in Plano, TX our experienced insurance agents will give you multiple quotes from highly rated insurance companies so you can choose the coverage that is right for you and you budget.
For Competitive Quotes on your Insurance, call (972) 991.9100 or Start your Plano Home Insurance Quote Right Now.
Fact: In 2016, Money Magazine picked Plano as the 3rd best place to live in America. According to Planotexas.org, "Unlike other affluent locations, Plano is affordable. It has low taxes, housing prices, and unemployment compared to most metros in the U.S."
Typical Cost of Homeowners Insurance in Plano, Texas
• Yearly premium average: $1,760
• Texas yearly premium average: $1,661
• 3rd most expensive premium in the US
Homeowner's Insurance Rates Depend Upon
• Value
• House's neighborhood
• Age
• Construction methods

Coverage Types for Plano Homeowners Insurance
• Property: Coverage for the structure of your home pays if your house is damaged or destroyed by a covered loss.
• Home Contents: Coverage for your personal belongings - pays if the items in your house (such as furniture, clothing, and appliances) are damaged, stolen, or destroyed.
• Liability insurance: protection that pays to defend you in court should you be found legally responsible for someone else's injury or property damage.
• Additional living expenses: If your home becomes uninhabitable for a covered reason, this can help pay for you and your family to find temporary lodging.
• Flood insurance - An average Texas homeowner's insurance policy will not cover floods
Quick City Facts
Population 283,558
The medium home price $375,000
Plano home values have gone up 12.5% over the past year, and Zillow predicts they will rise 4.9% within the next year.
Why you should Work with a Dallas Independent Insurance Broker
We can collect insurance quotes from multiple companies on your behalf. Our knowledge of the local area helps us to meet your individual needs. Whether it's business insurance or homeowners, a Thumann Insurance agent can help you manage your risk and cut your insurance costs.