Your 2017 Guide to Buying Homeowners Insurance in Dallas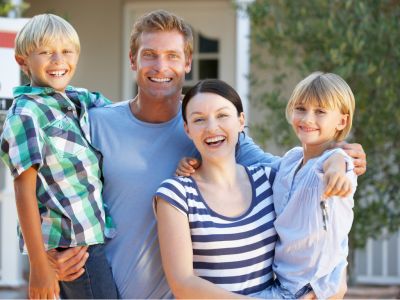 When shopping for homeowners insurance in Dallas, TX our agents will provide you with home insurance quotes from highly rated insurance companies so you can compare different rates and choose the coverage that is right for you and you budget.
As an independent insurance agency, our licensed risk managers will answer any questions you have about the different types of Dallas homeowners insurance. Including personal property coverage, liability, discounts, and more.
Start your Dallas Homeowners Insurance Quote Right Now or Call (972) 991.9100 Most Quotes are Ready the Same Day.

Average Cost of Home Insurance in Dallas
National annual premium: $1,000

Texas yearly premium average: $1,650
These rates are guidelines, as the price of your policy will depend on different factors such as the location of your home, the value of your home, the amount of insurance purchased, and your deductible.
The best way to find out how much you should be paying for your Dallas home insurance is to let one of our experienced agents compare your rates from a variety of highly rated providers.
---
Homeowners Insurance for all of Texas
No matter where you live in Texas, our experienced agents can help you safeguard your treasured property and belongings from covered damages, theft, unforeseen incidents and more.
Cities we serve include:
---
Homeowners Policy Coverages in Dallas, Texas
Coverage for the structure of your home pays if your house is damaged or destroyed by a covered loss.

Coverage for your personal belongings - pays if the items in your house are damaged, stolen, or destroyed.

Liability protection - pays to defend you in court should you be found legally responsible for someone else's injury or property damage.

Additional living expenses - pays if you are temporarily unable to live in your home because of an insured disaster.
---
Not Covered by your Texas Home Insurance
Mold

Water damage resulting from continuous and repeated seepage

Floods

Earthquakes

Maintenance-related problems
---
Are you Feeling the Need for More Security?
Specialty coverage can be added for unique exposures within your typical homeowner's insurance policy. Supplemental policies include:
Valuable Articles/Floater Insurance policies (i.e. Jewelry, art & collections)

Flood Insurance policies

Earthquake insurance policies

Umbrella Insurance policies (additional liability)

Animal Liability (liability issues due to household pets)
---
The Thumann Agency is Proud to Work with over 60 of the Very Best Insurance Companies:
Liberty Mutual

Progressive

Allstate

Chubb

Pure

Berkshire Hathaway

Travels

AARP

And many others