Dallas, Texas Homeowners Insurance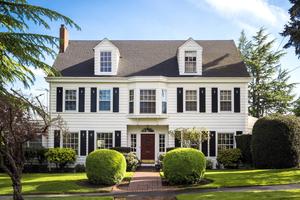 As a Texas homeowner, it's crucial to protect your most valued asset with the right "type" of Homeowners Insurance Coverage. 
There are several "tricky" home insurance policies being offered today. As Risk Managers with access to multiple companies, we offer several options that clearly show what is covered and what is not.   
As Dallas's Leading Independent Insurance Agency, our experienced risk managers will provide the advice and guidance you need in order to make a decision on the coverage that's best for your situation.   
Covered by Texas Homeowners Insurance 
Coverage for the structure of your home - pays if your house is damaged or destroyed by a covered loss.

Coverage for your personal belongings - pays if the items in your house (such as furniture, clothing, and appliances) are damaged, stolen, or destroyed.

Liability protection - pays to defend you in court should you be found legally responsible for someone else's injury or property damage.

 Additional living expenses - pays if you are temporarily unable to live in your home because of an insured disaster.
Home Insurance provides you with financial protection against covered disasters. A standard policy insures the home itself and the things you keep in it. Coverage options do vary, so it's important to talk one of our licensed professionals to find a policy that best suits your specific needs. 
Not Covered by your Texas Homeowners Insurance
Mold

Water damage resulting from continuous and repeated seepage

Floods

Earthquakes 

Maintenance-related problems
In the event an accident occurs, you'll want to be prepared. A quality home insurance policy can keep your property covered from damages and accidents. 
Are you Feeling the Need for More Security? 
Specialty coverage can be added for unique exposures within your typical homeowner's insurance policy. Supplemental policies include
Valuable Articles/Floater Insurance policies (i.e. Jewelry, art & collections)

Flood Insurance policies

Earthquake insurance policies

Umbrella Insurance policies (additional liability)

Animal Liability (liability issues due to household pets)

​
​
Home insurance in Dallas,Texas has become increasingly complicated over the last few years. Our Licensed Professionals will show you several side-by-side comparisons, without bias, from the top rated insurance companies in Texas. 
The Thumann Agency is here to assist and provide you with a superior level of customer service. Our goal is to build a long term relationship with each client that is founded on trust. We are available from 9am through 5pm at (972) 991-9100 
Watch this Helpful Video to Learn More about Homeowners Insurance