Find the Right Homeowner's Insurance in McKinney, TX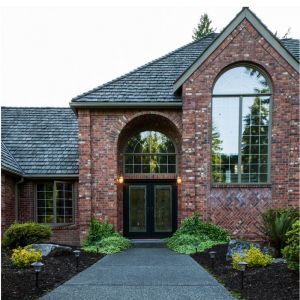 The City of McKinney is known for its beautiful tree-lined streets, diverse residential neighborhoods and charming historic downtown. With a population 131,117 and a medium home price of $288,200. McKinney's home values have gone up 9.4% over the past year, and Zillow predicts they will rise 4.3% within the next year.
Typical Cost of Home Insurance in McKinney, TX
• National yearly premium average: $1,863
• Texas yearly premium average: $1,661
The Thumann Agency in Dallas, we use over 60 top-rated insurance companies to find you the best Homeowners Insurance in McKinney, TX. Our experienced agents can help you lower the cost of home insurance by providing multiple quotes and matching you with discounts for extra security, plumbing, and wiring updates, and even bundled coverages.
For Competitive Quotes on your Insurance, call (972) 991.9100 or Start your McKinney Home Insurance Quote Right Now.

Insurance Rates Depend Upon
• Age
• Value
• House's neighborhood
• Construction methods
Coverage Types for McKinney Homeowners Insurance
Dwelling Protection - One primary element of your homeowner's insurance policy is dwelling protection, which covers the home as well as other structures that are connected to it, such as a garage or a deck.
Other Structure Protection - Homeowners insurance also extends coverage to other structures on your property but that are separate from your home, like a detached garage, pool house or fence.
Personal Property Protection - This provides coverage for the personal belongings you keep within your house.
Bodily Injury Liability - A typical homeowners insurance policy provides liability coverage when someone not living with you is injured while on your property.
Flood insurance - An average Texas homeowner's insurance policy will not cover floods
Other Types of McKinney Insurance
When shopping for the right Business or Homeowners insurance policy, you can benefit from the assistance of an independent broker at the Thumann Agency in Dallas, Tx. Call and talk to us at (972) 991.9100