Your Quick Quide to Homeowners Insurance in Frisco, Tx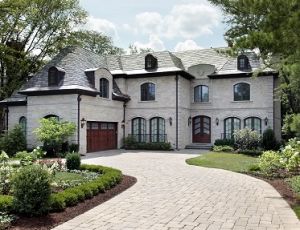 As a Frisco homeowner, you may already know that both Forbes and CNN have named the city as one of the best places to live in the U.S, with that in mind, if you live in Frisco, you'll want to have the right homeowners insurance in place.
When it comes to buying homeowners insurance in Frisco, TX we use over 60 top-rated insurance companies to find you the most comprehensive coverage, at the most affordable rate, all while providing you with an excellent level of customer service.
Start Saving Money on Your Frisco Homeowner's Insurance, Call Today (972) 991.9100 Or Start Your Insurance Quote Right Away.
Typical Cost of Homeowners Insurance
• National yearly premium average: $1,034
• Texas yearly premium average: $1,823
Homeowner's Insurance Rates in Frisco Depend Upon
• House's neighborhood
• Value
• Age
• Construction methods
WATCH: as Convicted burglar 'Michael Shayne Durden' describes how he targets Collin County homes.

The city of Frisco has a population of 159,920, and a medium home price of $383,000. According to Zillow.com, Frisco home values have gone up 6.2% over the past year, with predictions that they will rise 3.0% within the next year.
Coverage Types available for Homeowners in Frisco
• Property: Coverage for the structure of your home pays if your house is damaged or destroyed by a covered loss.
• Home Contents: Coverage for your personal belongings - pays if the items in your house (such as furniture, clothing, and appliances) are damaged, stolen, or destroyed.
• Liability insurance: protection that pays to defend you in court should you be found legally responsible for someone else's injury or property damage.
• Additional living expenses: if you can no longer live in your home, due to a covered expense.
• An average Texas homeowner's insurance policy will not cover floods. To protect against natural flooding, you need separate flood insurance from the National Flood Insurance Program in addition to your primary Frisco homeowner's insurance policy