Your 2017 Guide to Homeowners Insurance in Frisco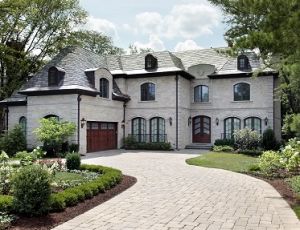 When it comes to buying homeowners insurance in Frisco, TX the Thumann Agency uses over 60 top-rated insurance companies to find you the most comprehensive coverage, at the most affordable rate, all while providing you with an excellent level of customer service.
---
How to Find the Best Home Insurance for Your Needs
As a Frisco homeowner, you may already know that both Forbes and CNN have named the city as one of the best places to live in the U.S, with that in mind, if you live in Frisco, you'll want to have the right homeowners insurance in place.
Rather than spending all your time entering your personal information into multiple websites to find the right home insurance policy, contact the Thumann Insurance Agency and let one of our highly experienced risk managers do the comparison work for you.

Typical Cost of Homeowners Insurance in Frisco in 2017:
• National yearly premium average: $1,000
• Texas yearly premium average: $1,700
---
Homeowner's Insurance Rates Depend On
The city of Frisco has a population of 159,920, and a medium home price of $383,000. According to Zillow.com, Frisco home values have gone up 6.2% over the past year, with predictions that they will rise 3.0% within the next year. The homeowner's insurance rates for this city depend on the following:
The Location of the House - If you live in an area prone to natural disasters, you may pay a higher premium rate.

The Amount of Coverage - How much coverage you choose has a significant impact on the price of the policy. If you have valuable items such as antiques or expensive jewelry, they probably won't be covered in your general homeowner's insurance policy. If you feel you may need more coverage, you may want to consider High-Value Home Insurance.

The Deductible Amount - Your choice of a higher deductible will reduce the price for homeowners insurance.

Neighborhood Crime - Discounts are usually offered if you purchase a home security system and have it connected.

The Age of the House and Roof - A New home may qualify for discounts, whereas older homes may not qualify for preferred programs.

The Construction Methods - Frame houses usually cost more to insure than brick.

Fire Safeguards - It will help your home insurance policy rate if you live close to a quality firehouse. Your home's distance from a fire hydrant also has an effect on your rate.

Claims and Credit History - If you have filed claims in the past, your premium is likely to be higher. Companies may also take into account your credit score when deciding what to charge.

Pools and Trampolines - Can cause your insurance premiums to increase, as you may be liable if people are hurt while using them, whether you gave them permission or not.

Pets - Dog owners may face limited or no coverage if their pet's breed is considered aggressive.
---

Coverage Types available for Homeowners in Frisco, TX
• Property: Coverage for the structure of your home pays if your house is damaged or destroyed by a covered loss.
• Home Contents: Coverage for your personal belongings - pays if the items in your house (such as furniture, clothing, and appliances) are damaged, stolen, or destroyed.
• Liability insurance: protection that pays to defend you in court should you be found legally responsible for someone else's injury or property damage.
• Additional living expenses: if you can no longer live in your home, due to a covered expense.
• An average Texas homeowner's insurance policy will not cover floods. To protect against natural flooding, you need separate flood insurance from the National Flood Insurance Program in addition to your primary Frisco homeowner's insurance policy
WATCH: as convicted burglar 'Michael Shayne Durden' describes how he targets Collin County homes.