Workers Compensation Insurance, Dallas TX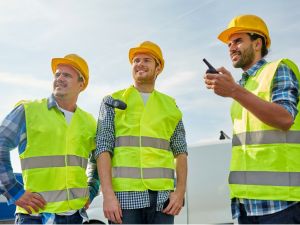 Safeguarding Your Employees and Your Business
Dallas workers' compensation insurance help's injured employees get back to work. It provides the employee and employer with peace of mind that there will be medical expense coverage for an incident that takes place on the job. Additionally, as the business owner providing workers' compensation insurance, you are protecting your business from being sued by an injured employee, thus safeguarding your bottom line.
Workers' Compensation Covers These Five Things
Medical Costs to Treat Illnesses and Immediate Injuries

Legal Costs if an Employee Sues You over the Injury

Missed Wages

Ongoing Care - surgery, rehabilitation, and treatment from specialists

Funeral Costs and Death Benefits - According to the Texas Department of Insurance, the number of fatal work-related injuries in 2015 was recorded as 527.
Workers compensation insurance is purchased as a separate policy. Although business owners policies (BOPs) are sold as package policies, they do not include coverage for workers' injuries. The experienced agents at the Thumann Agency can put a Dallas workers' compensation insurance package together that can help safeguard your employees in the event of injury or illness during employment, while at the same time protecting your business from an employee lawsuit.
To find out more about Dallas workers comp insurance and other business insurance products and services, contact us today at, (972) 991.9100