Contractors Insurance Dallas, TX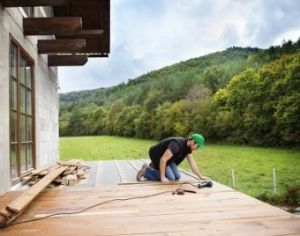 When shopping for General Contractors Insurance in Dallas TX the Thumann Agency can promptly build you a policy with workers' compensation insurance, general liability insurance, and commercial auto insurance.
Our agents will provide you with insurance quotes from highly rated insurance companies, making it easy to compare different rates and choose the coverage that is right for you and you budget.
More often than not, independent contractors must obtain their own General Liability Insurance because if they aren't insured, employers can end up being responsible for the liability – and the costs – when something goes wrong.
---
Who Needs General Contractors Insurance?
There are numerous types of independent contractors who all need liability insurance, as well as other coverage's to match their distinct risks. Professionals that need contractors insurance include:
Electricians, plumbers, painters, and carpenters.

Independent construction contractors

Handyman / Repair people

Landscaping, house cleaning, and carpet cleaners

Independent hair stylists, and salon professionals

Freelance writers, editors, and graphic designers

Horse or dog trainers
---
What Is Contractors Liability Insurance?
General Liability Insurance is the foundation of all contractor insurance coverage. This policy provides two types of protection:
Bodily Injury: If you or someone you employ causes death or injury to a third party during work, this coverage provides for their medical care as well as covering your legal defense if you are sued.
Property damage: Provides coverage if you or one of your employees causes damage to property belonging to others. This includes the property or building you are working on or any third-party property.
Getting the right independent contractor's liability insurance in place can protect you from lawsuits, and third party property damage that can harm your business.
---
Further Coverage's Include:
Workers' Compensation
Contractors are responsible for providing this coverage for employees but may also have the exposure because of subcontractors who have not provided workers' compensation insurance for their employees. This exposure can be avoided by insisting that subcontractors carry appropriate Workers' Compensation Insurance.
Commercial Auto Insurance
Personal auto policies exclude autos used for Commercial and Business purposes and would, therefore, require coverage on a policy designed for such use. If you use your vehicle in business, be sure you have the right Commercial Auto Policy and that coverage is not excluded.


Advertising Personal Injury
Covers the risk of damaging another's reputation or causing a loss through slander, libel or false advertising claims.
Contract liability
This protection covers you in a contract dispute. It is not always included in general liability coverage so verify that you carry this coverage with your insurer.
Tools and Equipment
Hand tools are usually covered on a blanket basis with no list or schedule. No item can exceed $500 in value. Equipment Insurance will protect your larger tools and equipment such as welders, generators, nail guns and other expensive portable equipment.
Builders Risk - C.O.C (Course of Construction)
Physical damage insurance for property under construction. Lenders will require it before issuing construction financing. They will usually require this coverage before funding remodeling projects as well and some policies can be endorsed to include the structure being remodeled also.
---
Our many years in the Construction Insurance industry allow us to evaluate your risk and solve the coverage needs of your construction company. If you have a question or need to reach a contractor insurance specialist, we encourage you to give us a call at (972) 991.9100 Or Start your Contractors Insurance Quote Now.
Additional Resources: